People will tell you that it's awful having your birthday near to Christmas but we couldn't disagree more.
Yes, there's a chance you'll only get one gift but more often than not, your loved ones will realise how unfair that is and it won't happen.
Here are 8 reasons why it's great to have your birthday around Christmas:
1. Everyone is in a great mood and ready to party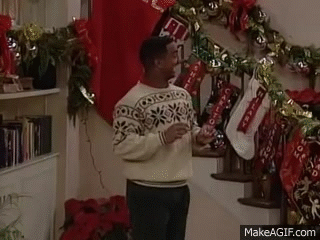 You certainly won't have to look far to get someone to go out with you on your birthday – sure, it's Christmas. Your birthday is the perfect excuse for a catchup!
2. There is LOADS to do around your home town or city
If you want to do something different on your birthday, you're always spoiled for choice in December where there's everything from winter festivals and Christmas markets to special movie screenings!
3. You get amazing presents thanks to all the sales on at this time of year!
People are more generous during Christmas, so chances are you get great gifts for your birthday. And it helps that there are loads of sales on!
4. Seasonal gift guides means your family have plenty of inspiration
If you're a tough person to shop for, your loved ones always have lots of help thanks to the seasonal gift guides that are everywhere at this time of year.
5. You get to celebrate your birthday with your family
Families usually get together during the Christmas holidays so how lucky are you that you get to see everyone around your birthday? Winning!
6. Your friends are all at home for the holidays
If you or your friends have been separated since leaving for college or work, it's always a blast to catch up with them over Christmas. The fact that your birthday falls at the same time is a deadly bonus!
7. Work is usually a lot more relaxed at this time of year
Long lunches, Secret Santa gift exchange, Christmas party – it's a wonder you get any work done in the month of December. It's great craic, though!
8. Between the lights, the tree and the decorations, your birthday photos are always amazing!
You love looking back at old birthday photos from years gone by because it's also a reminder of how Christmas lights and decorations have changed over time.
But whatever the decade, those pictures always look gorgeous thanks to the festive atmosphere!