If you love Christmas, you'll know that sometimes the day before the big event can be even more fun than the day itself!
We're big fans of Christmas Eve here on Christmas FM and here are five reasons why…
1. The incredible atmosphere in town!
Whether you live in a village, town or city, the atmosphere on Christmas Eve is always electric as people wander around savouring the last few days of the lights and decorations.
2. The last minute buying and wrapping of presents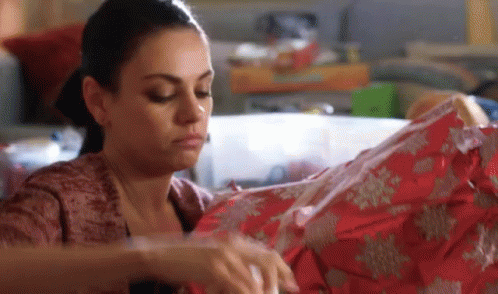 No matter how prepared you are, there's always something you have to do urgently on Christmas Eve.
It could be the Secret Santa gift you forgot about, wrapping the presents you bought months ago or simply making a list of food for the following day!
3. Going for a Christmas drink in your local and meeting up with old pals
Christmas Day is all about family but on the 24th it's always fun to pop into your local pub for a quick drink in between shopping trips.
You never know who you might meet!
4. The look on children's faces as they wait for Santa Claus
If you're lucky enough to have young children in your home, you'll know just how magical it is to see their faces light up with excitement as they watch Santa take off from the North Pole for his round-the-world trip that night.
That's what it's all about!
5. Going to midnight mass
While many people don't attend mass during the year, there's something about midnight mass on Christmas Eve (which is sometimes at 9pm!) that draws a crowd.
It could be the beautiful carols, the feeling of peace and goodwill to all or the opportunity to whisper a silent prayer of thanks for the past year.