We love Christmas but we know that it can be a highly stressful time for some people.
There are a lot of balls to juggle, to be fair!
With that in mind, we've compiled a list of things you can do to keep your stress to a minimum during the festive season.
Here are 10 great ways to stay calm over the holidays:
1. Focus on the present moment
If you find yourself getting overwhelmed by the crowds in the supermarkets/streets or stressing about what you have to do, stop and focus on where you are at that moment.
Take a deep breath, count Christmas tree lights or concentrate on every bite of what you're eating to help distract you from your worries.
2. Stick to a budget
It's very possible to get meaningful and lovely presents on a budget. Do not feel that you have to spend a lot to show someone you care.
Apart from anything else, they would be devastated if they thought their gift had caused you financial stress.
3. Just say 'No'
You don't have to go to every event you're invited to. If there's a party that you really don't want to attend, politely decline and tell them you'll see them in the New Year.
4. Accept what you can't control
Flights will be cancelled, trains will be delayed, shops will be out of stock and certain relatives will always push your buttons.
Accept what you can't control and instead focus on how you react to these minor but annoying circumstances.
5. Schedule in some 'Me Time'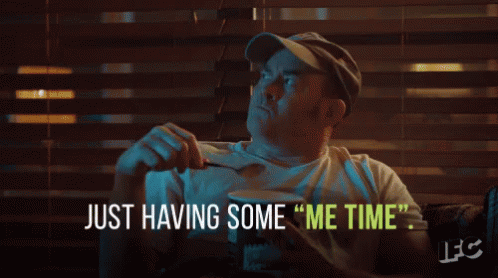 Whether it's a hot bath, an episode of your favourite show, a half an hour with your book or a relaxing massage, make sure to schedule a window every day for yourself.
You'll feel so much better afterwards!
6. Limit your expectations
If you're hoping that your Christmas will be like something from a Hallmark movie, you might want to lower your expectations.
Instead, hope that everyone is happy, healthy and gets through the day with minimal fall-out! Anything else is a bonus.
7. Get out for a walk or a run
It's important for your mental health to get out for exercise and fresh air when you can. Yes, it might be cold or even rainy out but if you wrap up well, you won't feel the weather.
What you will feel are the benefits to your mood and wellbeing!
8. to get a good night's sleep
This is a tough one, we know. However, wherever possible you should try to get at least six hours sleep if you can.
Things always seem more manageable after a good rest.
9. Ask for help
Delegation is the name of the game during Christmas. You can't do everything by yourself so don't be afraid to ask for help.
Similarly, if you're finding things tough at this time of year, the best thing you can do is talk to someone and share your worries.
10. Remember, everyone's in the same boat!
Perhaps the most comforting thing about Christmas is knowing that you're not alone. No matter what you're feeling, somebody else is going through the same thing!
And even if it is stressful, just remember that within a few days it will all be over for another year.