If you're tired of the old reliable holiday movies and want something to satisfy all the family, look no further than the The Christmas Chronicles.
The festive flick, which stars Kurt Russell as Santa Claus, was released on Netflix on November 22nd and was streamed 20 million times during its first week alone.
TWENTY MILLION TIMES!
Netflix chief content officer Ted Sarandos told Business Insider that if you compare that with a more tradition movie theatre release, it translates to a 'first week gross of $200 million.'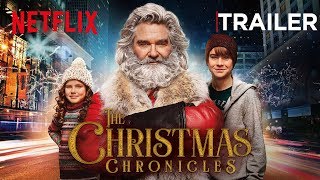 'Even movies that go on to $1 billion don't typically do that in the first week,' he explained.
The charming movie follows a brother and sister as they try to catch Santa on film but somehow end up in his sleigh and crashing in downtown Chicago.
Their mission is to help Santa get out of the city and save Christmas before it's too late.
If you haven't seen it yet, watch it with the family this weekend. You won't regret it!
For more Christmas stories, go to ChristmasFM.com